We welcome you to our website!
Dr. Schwender is devoted to caring for your needs in general cardiology, cardiovascular disease, and electrophysiology. He treats a variety of conditions including rhythm abnormalities, congestive heart failure, coronary artery disease, syncope, and palpitations.
He performs outpatient procedures; such as cardiac ablations, echocardiograms, exercise treadmill tests, nuclear stress tests, and loop recorders. He specializes in procedures; such as implantable cardiac defibrillators and implantable cardiac pacemakers. Also, he can treat high blood pressure, care for cardiac arrhythmias, abnormal heart rhythms, and any cardiac issues. He treats adult patients and some pediatric patients with approval. Dr. Schwender accepts a variety of insurance including Medicare, Medicaid, and commercial. He has several offices in Kentucky providing care in rural areas as well as bigger towns. Call our office for more details and information.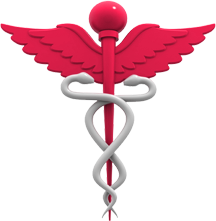 Main Location
1848 Lyda Avenue
Bowling Green, KY 42104
Phone: 270-495-1484
Fax: 270-495-1488
Hours
Monday - Friday
8:00 am - 4:30 pm
Closed Saturday and Sunday